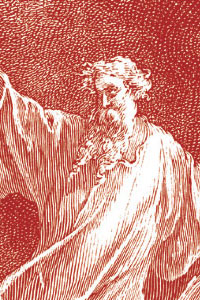 Modern Prophets Following in my Footsteps
Abby Mudd This high school student courageously stood up to anti-Semitism in her school.
Judith Resnik The first Jewish astronaut fearlessly faced the unknown of space travel.
Elijah
Zealous Critic of the King
About
Biblical Buzz:
The prophet Malachi says that Elijah will reappear on earth as a sign of the coming of the Messiah, and he will make peace between "parents and their children and between children and their parents…" (Malachi 3:23 – 24).
Favorite Song:
"Eliyahu Hanavi."
Preferred Mode of Travel:
Fiery chariots with fiery horses fueled by whirlwinds.

Favorite Quotation:
In response to Ahab's bullying, the prophet said: "I did not bring trouble on Israel; it was caused by your abandonment of Adonai's mitzvot and your pursuit of foreign gods."(I Kings 18:18).
Major Contribution:
Elijah was the conscience of Israel. He kept the king in check, ensuring the role of future prophets as the conscience of the people.
Beginnings
Born in the ninth century BCE, Elijah was from Gilead, a mountainous region in the northern kingdom of Israel
Hebrew Name: Eliyahu, meaning "my God is Adonai."
Archenemies: King Ahab and Queen Jezebel of Israel.
Groups I Belong To
Ki Tisa (H), Pinhas (H), Vayehi (H)